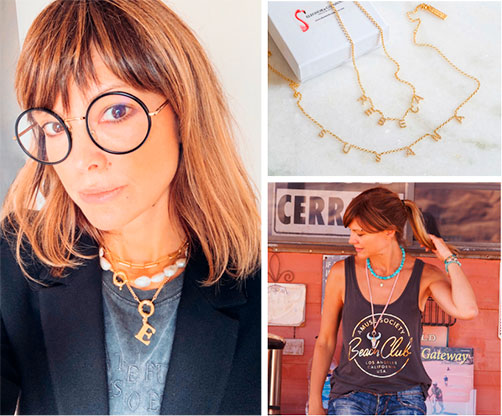 Eleonor de Casanovas es una firma de joyería creada por Eleonor con una curiosa historia detrás: comenzó diseñando joyas como hobby durante su estancia en Londres.
Allí estudió en Central St Martin's College of Art and Design y le apasionaba vender sus diseños en mercados de moda londinenses como Spitalfields Market o Brick Lane.
El principal objetivo de Eleonor de Casanovas es ofrecer joyas únicas, originales y especiales que te acompañen en tu día a día haciéndote sentir que esa pieza ha sido diseñada y creada especialmente para ti.

Pero, ¿qué es lo que distingue a Eleonor del resto?
Que todas las piezas se hacen a mano y se bañan en 2-3 micras de oro de 18/24K en Barcelona, cuidando hasta el último detalle de la producción y utilizando siempre los mejores materiales para garantizar la mayor durabilidad y calidad de cada pieza. Eleonor aprovecha también muchos de sus viajes para conseguir piezas diferentes y originales y así conseguir un estilo de joyería único, diferente y exclusivo.