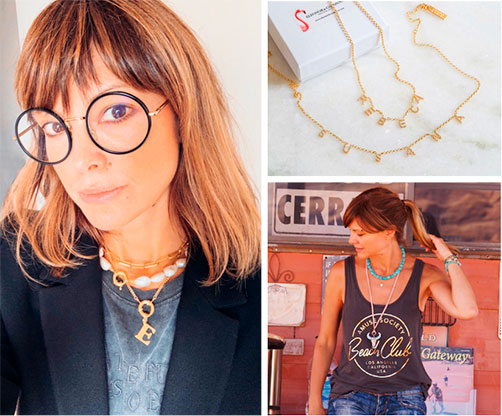 Eleanor is a very creative, special and unique fashion jewellery designer who was working as an international model who started to work her creativity designing jewellery with pieces that she got from around the world.
To her surprise everyone at the photo shoots where she worked as a model loved her designs encouraging her to do it as a profession, not only for personal use.
And today we have arrived at Eleonor de Casanovas. A unique brand with a special design only for a select public.
Eleonor has a Bsc in Business Administration from the University of Barcelona. Upon finishing her studies she moved to London, where she continued studying at "Central St. Martin's College of Art and Design." There she broadened her knowledge in the creative fields of jewellery, fashion styling, art direction and advertising.
Nowadays Eleonor de Casanovas is a preferred and loved brand of fashion magazines and can be found in different stockists in Spain and Northern Europe.